Melissa Jirovec
Self-Honouring Advocate, Self-Empowerment & Connected Liberation
Bio
My name is Melissa Jirovec, and I'm a Freedom Lifestyle Creatrix.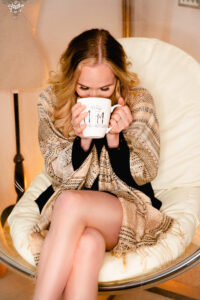 You might be wondering- what is a Freedom Lifestyle Creatrix?
​
Well, while I was trying to figure out what my dream career was, I spent a lot of time reading personal growth books, journaling, joining juicy coaching containers, incorporating new practices, healing my relationship with myself, others, money, etc.
​
I loved it so much, I decided that being a coach was what resonated with me.
​
I am quite passionate about empowering women to live their most abundant, liberated, connected, and serene life. I realize that sounds *fluffy*- allow me to elaborate: my secret sauce is breaking 'freedom' into habits & practices that fit nicely into your everyday life.
​
This involves:
​Feelings
pResence + safety
Energy + alignment
Empowerment + expression
Desires + needs
cOnnection
Magic (awe, wonder, fun, pleasure)
​
Freedom to be fully yourself. Authentically, confidently, unapologetically.
Freedom to thrive (health, wealth, all of it).
Freedom to live a life of meaning and impact.
Freedom to make aligned decisions, doing what feels good, and doing it your way.
Freedom to invest time, money, and energy in exactly what you want. No settling. No shoulds. No BS.
​➤ Hence- Freedom Lifestyle Creatrix.
A bit about my background- I am the author of 'Getting Out of the Rut', an autobiography I self-published in March 2016 on my experience becoming a caregiver in my early 20's. I also self-published a children's book called 'My Daddy's Brain', a children's picture book to promote awareness of the symptoms & challenges of brain injuries for children & adults. Both can be purchased here.
I was also a co-author in The Wellness Universe Guide to Complete Self-Care series; 25 Tools for Stress Relief, 25 Tools for Happiness and 25 Tools to Achieve Anything! You can grab your copy of any or all of those here.
I am a podcast host as well- You can listen to free content on how to live a life of freedom, set yourself up to thrive, create meaningful experiences & connections etc. on my podcast Thoughts Disrupted, available on all platforms where you listen to your podcasts. Learn more or apply to be a guest here.
If you're curious about what freedom lifestyle coaching looks like, or you're feeling that something resonates, let's connect. You can also connect on Instagram @melissajirovec where you'll find all kinds of free content.
May you have the courage to disrupt patterns, explore, set yourself up to experience the very best this life has to offer and inspire others with your beautiful energy.
Melissa
Certifications and Credentials
BScN (RN non-practicing)
Certified Life Coach & Master Coach with the Certified Coaches Federation
Certified Breathwork & Meditation Facilitator with the Academy of Breath