Gina Johnson
Bio
Gina Johnson Holistic Business Coach, Mentor, Marketing Guru and Reiki Master, guides her clients through proven marketing, branding and business strategies. She is an accomplished Motivational Speaker, Workshop Facilitator and Retreat Leader. The members of her exclusive
community of entrepreneurs have coined her "The Connector". As an Entrepreneurial Business Consultant and Business Mentor, she connects 'people to people'.
A note from Gina Johnson about her 2022 Marketing Planner
Every year, I buy a bunch of planners because I can never find one I like. After years of wasting hundreds of dollars on unused planners, I decided to create my own.
Introducing the 2022 Marketing Business Planner!
Looking for a unique gift idea for the entrepreneur in your life? Look no further, the 2022 Marketing Business Planner is the answer to every business owners prayers. This 350 page planner contains goal setting, marketing planner, calendar, networking, coffee chat, & discovery call tracker, and much, much more!
Click the link below
https://mailchi.mp/2cb455095e5b/2022marketingplanner  
I'm excited to offer you my new digital course
"Discover Your Secret Sauce"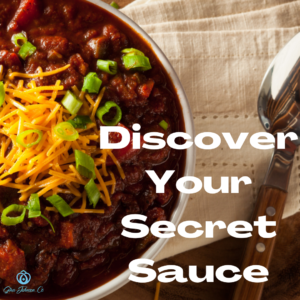 This course was created for entrepreneurs who want to differentiate themselves from the competition in their industry. Your Secret Sauce is your Recipe for Success!
In this course we tackle why it's important to give people a compelling reason to pay attention to you let alone do business with you. Your Secret Sauce attracts your ideal client and builds your credibility so that you can serve your market.
https://ginajohnson.co/discover-your-secret-sauce/
Find out more about Gina Johnson Holistic Business Coach here –
Gina specializes in working with entrepreneurs and start-ups to develop strategies for
acquiring new business, establishing their niche and creating signature offerings and
packages. She understands that it takes the right business strategies to build momentum
which leads to success. She is passionate about empowering others to excel and thrive in
their personal and professional lives. She brings enthusiasm and magnetism to every
project, inspiring business owners to open-up to their true potential.
Gina sits on the Board of Directors of Caritas Smile. She travels abroad with the non-profit
organization to help rebuild villages in remote areas while helping to create life-changing
moments for people. She is the Chief of Staff for Cloud 9 Online, a digital health and
wellness company specializing in Medical Grade Meditation. She is on the leadership
Gina Offers Her Clients
Igniting Your Business: 5-Month Customized Business One-on-One Coaching
Business Boost Coaching: 3-Month Coaching Program for Business Owners who need
support for growth
Business Magnifier: Create a Strategic Plan to Pivot Your Business
Speaking Topics
Developing Your Client Avatar
Discovering Your Secret Sauce
Social Media
Signature Offerings & Packages
Branding Your Business
Strategic Marketing
Map Out Your Marketing
Goal Setting
Business Magnifier
Taking Inventory of Your Life & Business
To schedule a complimentary discovery call with Gina click the link. https://ginajohnson.as.me/schedule.php