Bio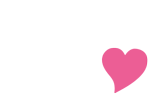 Play is my way
Life is meant to be fun
You should get everything you want
and it should be easy..
Francesca Vinci is an Inspirational Coach, Trainer, Speaker and Author who has extensive knowledge relating to how the human mind works and how to most easily program ourselves to achieve the results we really desire.
Having assisted people worldwide, her energy, compassion and expertise make her an exquisite coach.
Francesca loves working with people committed to creating the life they desire, with fun practical steps and the scientifically proven Law of Attraction. Trained by world leaders in the personal development field and with years of experience, she is definitely someone you want to have on your team.
Francesca was also one of the co-authors of…
♥ In the Spirit of Abundance
♥ The Book of Well-being.
♥ Believe and Succeed: The Law of Attraction Uncovered
♥ Creating The Life You Want